Swageless Fittings
We supply a large range of swageless fittings and terminals for stainless steel cable. We welcome both small and large orders from one to hundreds or more. We offer fast worldwide delivery.
Swageless fittings are ideal when you dont want to use a swaging tool. Buying or hiring swaging tools can be difficult or expensive so it makes sense to use swageless terminals. They are easy to use and often the most cost effective option for cable terminals.
Select from the following types of swageless fittings: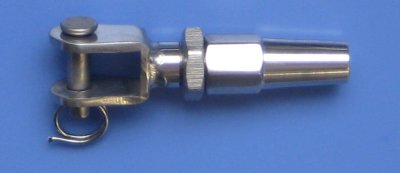 These swageless fittings are our most popular and can be used on a variety of cable applications. Inside the terminal is three prongs that grips the wire and tightens into the cone head. These swageless fittings are used in a wide variety of industries including construction, marine, and agriculture. Often used for wire balustrading and fencing.

These swageless thread terminals have two grub screws in the side which you tighten onto the wire. They are very easy and simple to use.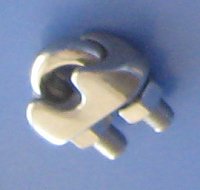 We supply stainless steel wire rope clips for use in a wide range of applications to terminate the wire. The main advantage is that you only need a spanner and no crimping or special tools are required. Available in sizes from 2mm to 10mm (5/64 to 25/64 inch) or larger if required. They are also known as wire rope clips.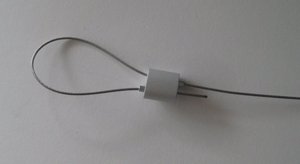 These cable grippers are often used for hanging light fittings, signs, pipes, artworks and other applications. Easy to adjust cable length. Easy to release. They are made from aluminium or nickel plated copper and best suited to indoor applications with small diameter wires 1.5mm (1/16 inch).